In three distinct

hotels

, a bevy of artists help to tell powerful stories.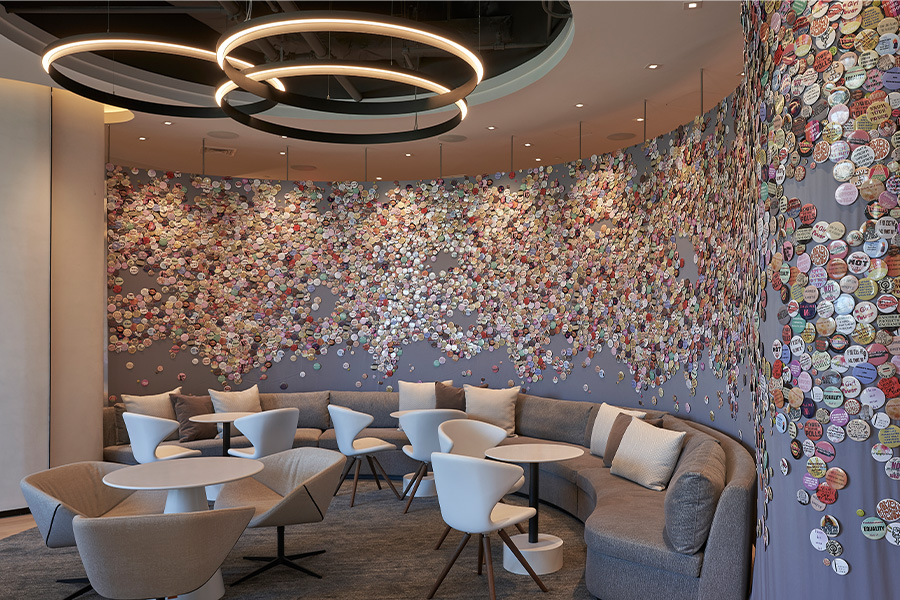 A pointillist portrait of Ruth Bader Ginsburg, surrounded by the likenesses of fellow women's rights advocates, captures a sense of courage and possibility in Hotel Zena's lobby gallery. Andrea Sheehan, artistic director and principal at Seattle- and London-based Dawson Design Associates, dreamed up the Ginsburg creation with Julie Coyle Art Associates, mixing pegboard and 20,000 handpainted tampons—materials, Sheehan points out, that contrast the notions of childlike innocence and the forbidden.
Hotel Zena, part of Viceroy Hotels & Resorts, was also conceived and developed by Sheehan, who at the height of the Me Too movement in 2018, contemplated what "a hotel that celebrated women would look like."
One of the first pieces of art encountered at the Rockaway Hotel is the photograph Sessions End, revealing two dedicated surfers trudging through the snow with their boards in tow. The work of local photographer Susannah Ray, it provides a portal into the passionate, year-round surf culture that grips the Rockaways, New York's beach hideaway.
Such an otherworldly locale is propelled by a deep sense of community, and leaning into that and cultivating it was essential to these kind of hotels and chief social impact officer Michi Jigarjian, who curated the hotel's vast and rotating art collection that melds pieces from emerging and established artists, both international and local.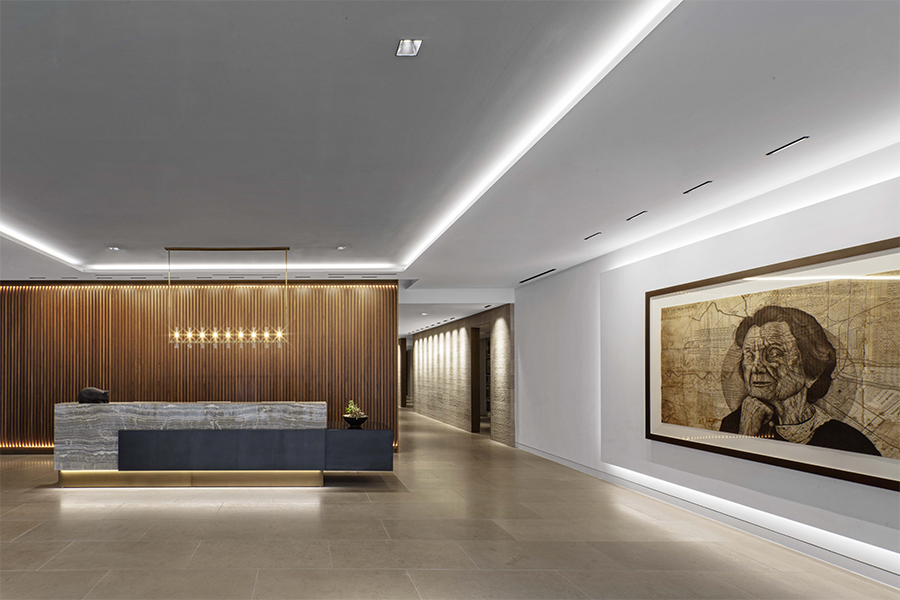 When the Allen Brothers founded Houston in the 1830s, it was really the trailblazing businesswoman Charlotte Baldwin Allen (wife to one of them) who funded their land speculating pursuits. C. Baldwin, part of Hilton's Curio Collection and Hotels, is named for the unsung "Mother of Houston," and guests first become acquainted with her in the lobby.
For local firm Rottet Studio, the decision to illuminate Baldwin later in her life, "represents her hard work and determination," says president and founding principal Lauren Rottet. During Baldwin's day, as a woman she wasn't even allowed to sign checks. An X on the façade hints at that stark inequity, but inside, confident, ambitious women take centerstage, reinforced through the artwork curated by Kevin Barry Art Advisory.
And you? What do you think about these marvelous

hotels

? Leave a comment below!